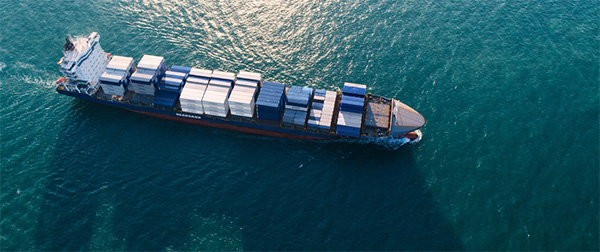 Seaboard Marine has once again been honored with a Quest for Quality Award from Logistics Management, being recognized as the top ocean carrier in the world by their readers.
The results were announced in the August 2021 issue of Logistics Management. Industry professionals view the recognition bestowed by Logistics Management as the gold standard for measuring customer satisfaction and performance excellence for carriers, ports, and logistics providers worldwide.
Quest for Quality has been an essential gauge of customer satisfaction and performance excellence in the transportation and logistics industry for nearly four decades. To determine their findings, Logistics Management polled qualified subscribers of the publication to rate ocean carriers based on key service quality criteria. Over 4,500 ballots were cast. Of the six scoring categories (On-time Performance, Value, Information Technology, Customer Service, Equipment and Operations, and Total Weighted Score), Seaboard Marine ranked first in Equipment & Operations, Value, tied for first in On-Time Performance, and took top honors in Total Weighted Score as the leading ocean transportation provider. The readers of Logistics Management also rated Seaboard Marine as the highest-rated overall shipping line in 2020.
Edward Gonzalez, Seaboard Marine President, said, "We are honored to once again be recognized as the top ocean carrier in the world. It is a testament to the service we provide to our customers and the exceptional job our employees have done and continue to do, despite the challenges of the pandemic over the last eighteen months. We are grateful and appreciative of the support of our customers and business partners throughout the Trade and Logistics industry."
Source: Seaboard Marine Online