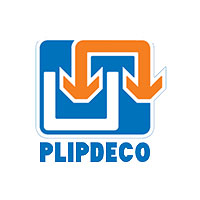 The Point Lisas Industrial Port Development Corporation (PLIPDECO) is a publicly traded company with three (3) major areas of business: Industrial Estate Management, Port Operations and Logistics & Warehouse Services.
The 862.613 hectare Point Lisas Industrial Estate is home to approximately 88 companies, some of whom are major players in the downstream energy sector.  The methanol and ammonia production on the Industrial Estate makes Trinidad & Tobago one of the largest global exporters in both commodities.  The Port of Point Lisas is one of the country's main container and general cargo ports handling over 56% of domestic containerized cargo (full imports and exports) and close to 90% of the break bulk tonnage.
PLIPDECO's accolades include the Caribbean Shipping Association's Port of the Year Award in 2000, 2001, 2002 and 2018; Growth and Development Award in 2008; Port Dependability and Flexibility in 2017.  Additionally for nine consecutuve years the Corporation has received an A+ Rating from the Caribbean Information and Credit Rating Services (CariCRIS).