Hayden Alleyne
Immediate Past President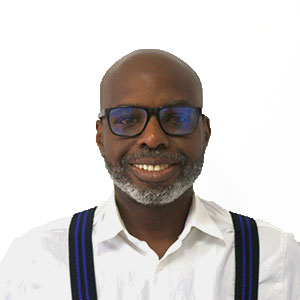 Hayden has 23 years professional experience in the Shipping Industry. He started at the Port Authority of Trinidad and Tobago (PATT), where he held management positions in Strategic Planning, Marketing, Operations, and Secretary to the Board of Commissioners. After 10 years at PATT, Hayden moved on to the Pt. Lisas Industrial Port Development Corporation (PLIPDECO), and served 2 years there as the Manager, Marketing and Business Development, before moving abroad with his family for a short bit.
Upon his return from Germany in 2015, Hayden joined the CKHL Shipping and Logistics Group, holding leadership roles in the business units Huggins Shipping, RedXpress and Seaboard Marine Trinidad.
In addition to Hayden's current appointment as President of this Shipping Association of Trinidad and Tobago, he also serves as a Director on the Trinidad and Tobago Coalition of Service Industries (TTCSI).
Hayden holds a BSc. Management Studies from UWI and has an MBA with a focus in Shipping and Logistics from the Lloyd's Maritime Academy in conjunction with the Middlesex University UK.
Hayden is an avid outdoorsman and fitness enthusiast, enjoys adventures with his kids, and is passionate about leadership that energises people.